Take The Leap
6th January 2017
Since you have clicked on this post, you obviously are somewhat intrigued by what Take The Leap is. You're probably think "what is it?" and "who came up with a name like that?" or you're just a
fan of my blog posts and how me and my friends managed to get lost in a field, which is actually relevant to this post.
Before I get into telling you all about 'Take The Leap' you would need to know who is behind it all. The Warwick Youth Forum is a group of young people who want to make a change. I cannot specify their names on this blog for safeguarding reasons and because I'm pretty sure they would hunt me down and pour pink paint over me (since I despise the colour). Each member was elected by the young people from the Warwick area and attend meetings with the Warwickshire Youth Parliament. Their job is to be the voice for Warwick's youths. Anyway, until nearly May we had no idea what our campaign for the year would be. We didn't know what to make a change on or how to do it. After months we decided what our campaign would be. Mental Health. How did we decide to make a change? By supporting already existing local mental health and support services. Of course it took us a couple of weeks to decide what charity we would support, obviously choosing Safeline. Why Safeline though? Well, for a couple years now, Safeline has supported myself and many other young people; we wanted to repay them for this…by raising money for the charity.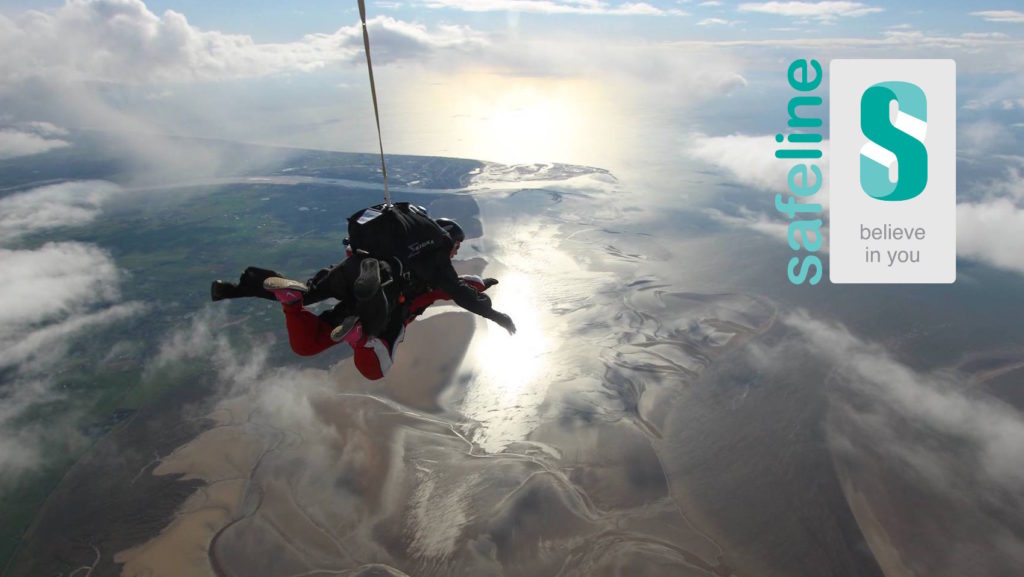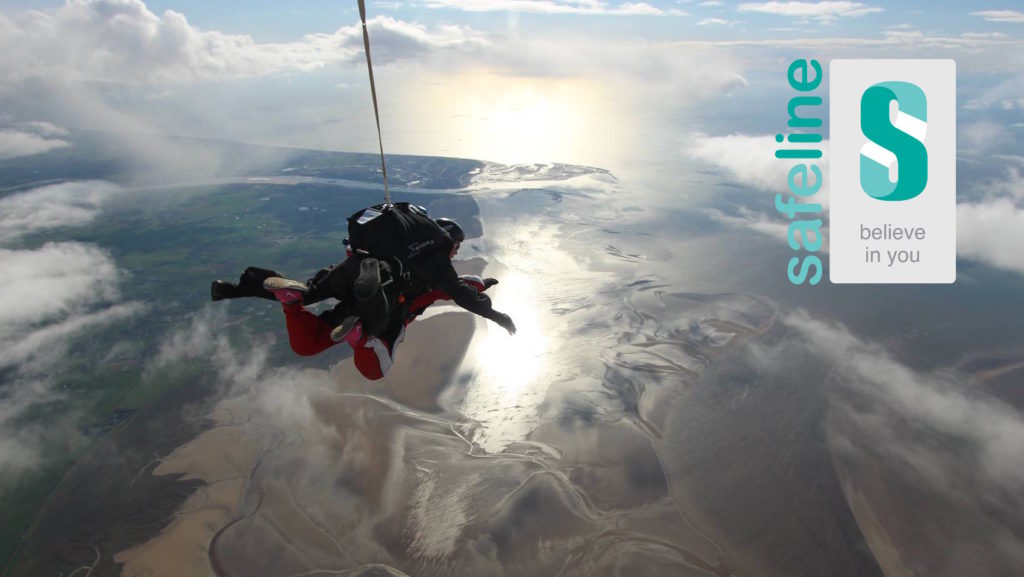 So we had some meetings with the Safeline staff, told them our plans and set up the JustGiving page. Donations were slow at first but we were determined. Then, on the 15th and 16th August, myself and six other people did a 22+ mile charity hike. If you want to learn more about that go check out my blog post 'Lost in the Farmer's Fields'. This was the first big step in our campaign. Later that month we attended Warwickshire Pride, where we assisted Safeline with running their stall. We then set up our Facebook Page (linked below) in order to get more publicity and support from the public. For a while after that, it was quite quiet. We rarely got donations and we were stumped for fundraising ideas. But then we had a light bulb moment. Ding!
Since all of us are still in school and schools push us to do good things, we decided to try and get in school events! A month later, Kenilworth School held a Non-school uniform day for us, which raised nearly 2/3 of our target. We are very grateful for this. Campion School also held a Santa Hat day for us in December; we are still waiting for the total raised from this. Thanks to the Fusilier Pub also for holding a Charity Karaoke Night for us that raised around £200. The singing was amazing and entertaining too.
So now to Take The Leap! All the fundraising I have told you about above is part of Take The Leap. This is the official name for The Warwick Youth Forum's campaign. How did we come up with it and why is it called that? Well, to be honest with you all, the youth forum didn't come up with it. Shocking! I know right! There is no need to get the copyright police on us however. We may not have came up with it but a group of amazing young people myself and a Team member met at a Safeline project did.  After around 15 to 30 minutes discussing our campaign with the young people, they all suggested name ideas to us based on our main event. Take The Leap ended up being our favourite one and we went with it. We were a bit controversial at first, since our campaign isn't just about this one main event. It's about making a change for the better. It's about getting people the support they need. By using our terrible analysing skills, learnt from English lessons, we broke down the name into something with more meaning.
Take The Leap – We were trusted by young people to make changes to Society. We chose one way to do that was by starting and conducting this campaign. We believe that by you all trusting us to do so that you are all taking a leap of faith. No one know whether this campaign will definitely make a change but we all have faith that it will.
The other meaning behind the name is that we are going to "be total badass' and jump out of a plane" (quoting a very supportive Safeline Staff Member there, we're not being egotistical there). Yes, you read that right. This year (hopefully in April) we will be doing a charity Skydive for Safeline. Mad, I know but worth it.
Safeline, in my opinion, is an incredible charity that has helped many people who have suffered from sexual abuse and those that are in vulnerable states. From my experience with the charity and haven witnessed their work on many projects, Safeline treats and supports young people as their equals, friends even. They help the young people on their projects develop more as people in a remarkable amount of time and help them to become themselves again without pressurizing them.
Now, I have written this post as a cry (being as dramatic as possible) for help. Thanks to our very supportive Safeline Staff Member, we now have a Crowdfunder page! Yes we have another fundraising page (mwhahahaha) and we only have 8 weeks to raise the target amount of £1500. If we don't Safeline won't get any of the pledges. It is your choice whether you accept this challenge or not but it would be great if you accept. Anyway, here is the challenge:
We need you to help us promote the Crowdfunder page and assist us in reaching the target!!
You can do this by:
Sharing the page on Facebook, Twitter and any other social media platforms (link below)
Pledging donations!
Try to get as many friends, teachers and family members to do this too. The more the merrier!
Raising awareness of Take The Leap – talk about the campaign and charity at school, with friends and family
Raising funds is our main objective and we would be so grateful if you were able to help us do this!!!
Links:
Crowdfunder Page: http://www.crowdfunder.co.uk/take-the-leap
Take The Leap Facebook page: https://www.facebook.com/slypskydive/
SLYP Facebook page: https://www.facebook.com/safelineyoungpeople/