Online Grooming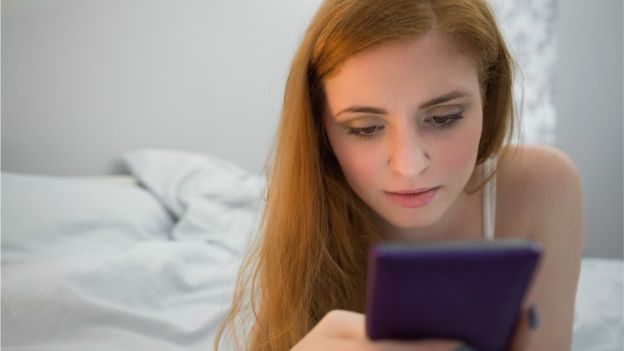 Online Grooming is becoming a phrase we are hearing more and more. Spending lots of time online, on social media sites, is a past time for most young people which is why victims of online grooming can be anyone, anywhere. With online grooming cases increasing by more than 50% in the last few years it's really important to understand what it is, how it happens, how to avoid and what to do if it's happening to your or someone you know.
Check out the questions and answers below to find out more.
What is online grooming?
Online grooming is when somebody attempts to trick or persuade a young person online into doing something sexual. "Something sexual" could be sharing naked images or video footage of yourself or engaging in sexual activity.
Someone who is grooming online is trying to build an emotional connection with their victim which is driven by a sexual desire, even though nothing sexual may have happened online prior to meeting them.
How do people do it?
At first the person may just seem like they are being friendly and just taking an interest in you. They might find or pick up on things that you have in common and make you feel as if they understand you. The groomer will make sure that your parents or anyone in a position of trust knows about your relationship. They might do this in subtle ways like finding out where you are in the house when talking to them and whether your parents are nearby. That person might promise you things like gifts, alcohol or money.
What sort of people do this?
It's important to understand that the person on the other side of the screen could be ANYONE. These people may not be a stranger or someone older. They could be the same age as the person they are grooming; someone at the same school or in the same neighbourhood. They could even be a family member or friend.
What happens when they ask to meet me?
The problem with meeting someone online, as oppose to face to face, is that you can never really be sure that that person is exactly who they say they are.
They may say that they are from a local school and in the same year as you and then suggest meeting somewhere. What happens if when you turn up to that place, you find out that the person you have been speaking to is actually a middle-aged man?
If you are convinced that the person is who they say they are and are keen to meet, then you can take some steps to make sure that you remain safe.
I think I want to meet them
Everything seems to be moving online now. With social media and interacting through the internet being such a big part of communication and relationships, it's only natural that you should meet people in this way. However, whatever age you might be, if you want to meet someone you have met online for the first time, it's best to take the following steps to keep yourself safe:
Arrange to meet in a place you are familiar with and feel comfortable in
Make sure it is a busy place with lots of other people around
Make sure a parent, carer or person in a position of trust knows where you are going, what you are doing and how long you expect to be out for
If you can, take a friend with you or make sure someone you know is nearby
Take a phone with you making sure it has enough charge
If at any point, you feel uncomfortable, it is OK for you to leave. You can either just say that you need to get home, you're seeing a friend, pretend someone is calling you or text to ask someone to come and pick you up.
If the person you met online asks to go somewhere unfamiliar, to their house, a friend's house or a party, you need to think about whether that is a safe thing for you to do considering this is the first time you have met this person. If after meeting them a few times you feel as though you trust them enough to go with them somewhere, follow steps 3 to 5.
I'm worried about someone that I met online

If someone you met online is asking you to do something you don't want to do, threatening you or asking for intimate images/videos then you should report this.
The Think U Know website has a big red button towards the top of the page that says "report abuse". It looks like the picture on the right. Click this to report the person you are talking to online to the police who will ensure the matter is dealt with.
If you can, try and cut off any communication you have with that person or just stop replying to their messages and chats.
You can also speak to Safeline if you are unsure or worried about something you or a friend has experienced online.
Visit ThinkUKnow.co.uk for lots more information about the internet, relationships online, other people's stories. This is the website you need to go to if you want to report an online grooming incident.
If you have been or are being groomed online, you can talk to Safeline for non-judgmental support.